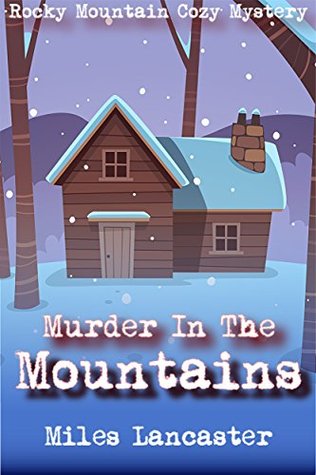 Overview
When the peace and serenity of the Rocky Mountains is tainted by murder, Jennifer feels she must do everything she can to find the murderer clear the good name of her resort. With her close friend, Clint, she works to unravel the story of a gold heist, a mysterious historical society, and foul murder. They will have to bend the rules and call in favors if they are going to catch the murderer before he gets away.
I am truly trying to understand how this book came to have so many positive a glowing reviews. I know that everyone has differing likes and dislikes, but this book had so many flaws that I just don't gt it.
Luckily it was a very quick read. Cozy it was for sure, but the main characters are just so unlikable -bossy, petulant, lewd (and not in a good way) and unrealistic.
The fact that Clint is supposed to be a 'Christian' was mention many times, yet his actions spoke differently.
Clint and Jennifer (obviously the main characters)take over the police investigation in a blatant and unbelievable way. I know that this is supposed to be a small town, but the actions of the police chief are unbelievable.
Lastly, the author has Clint make a bit of a speech about publishing and editing and the fact that poor editing and lack of editing is making the print media go down the tubes. Yet this author made so many truly horrible editing mistakes that I just can't take him seriously as an author.
For example he talks about an ARMORED car as being an ARMED car and does this several times until a chapter or two later when he then changes ARMED to ARMORED.
I really wanted to throw this book against the wall , but I was afraid I'd break my e-reader.